Meals and Comforts
Erol & Pauline will look after you personally - we guarantee you the best of attention!
Erol is a chef of 25 years' experience, and his speciality (not surprisingly!) is traditional Turkish cooking. We use the best local produce we can find in our cooking, and fresh organic vegetables and herbs grown in our own gardens whenever possible.

Any special requirements though, just ask (for example, vegetarians need have no worries in this country)

Our Breakfasts are renowned !
Picture yourself in the morning, sitting on our terrace in the warm Turkish sun, shaded by a pergola of vines, surrounded by pots of sweet-scented geraniums and herbs.
The mountains are only a stone's-throw away, and the view is of a 3000-year-old Lycian city.
Breakfast comes - fresh bread; honey from our own family's bees; creamy local yoghurt; a choice of cheeses, some made with milk from our neighbours' goats; olives; home-made jams and marmalade from the fruits in our own garden; fresh free-range farm eggs from Erol's Mum's chickens; tomatoes & cucumber ripened in the Mediterranean sun; lashings of Turkish tea or fresh coffee.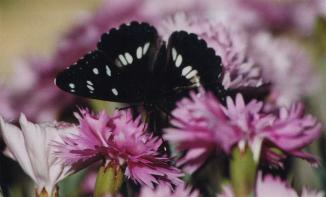 Take your time, eat it at your leisure, the only sounds are the chirping of the birds, the jingle of goat-bells, in the distance a donkey brays.

Breathe the clean, fresh air of the mountains, savour the perfume of the flowers in the garden.

With a nice, long breakfast slot from 8.30 till 10 o'clock, you won't be rushed (and if you're early risers, we're happy to make breakfast earlier if you ask).
Relax!!

Relax on the comfy cushions of the farmhouse balcony.
Let all your cares float away.
Enjoy the views over the fields and the mountains.
Read a book...
Have a snooze...





At night
Dinner on the same terrace, traditional Turkish food freshly prepared and cooked for you by Erol.
Served at 7 pm, or tell us and we'll make it earlier if you prefer.
Gaze in awe at the canopy of stars, spread above you in the clearest of skies.


Come bedtime, drop into a spotless comfortable bed, and, tired from the fresh mountain air, sleep like a log in the peace and quiet of the countryside.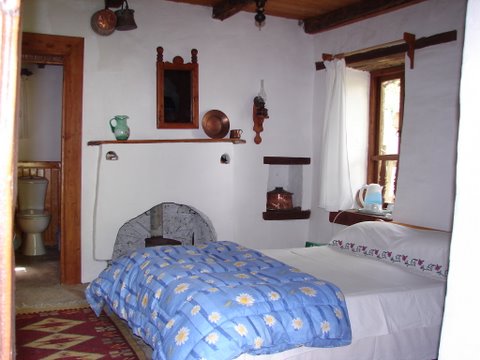 Our aim is to make sure you have a super, relaxing holiday - so if there's anything you would like, or want to know, you only have to ask, we're always here!



Email
owlsland@ttmail.com
Tel (009)0 242 837 5214
&copy copyright Owlsland